Welcome to the Sanrio Wiki
Sanrio Co., Ltd. (株式会社サンリオ Kabushikigaisha Sanrio) is a Japanese company that designs, licenses and produces products focusing on the kawaii (cute) segment of Japanese popular culture
Their products include stationery, school supplies, gifts and accessories that are sold worldwide and at specialty brand retail stores in Japan. Sanrio's best known character is Hello Kitty, a white cat with red bow and no visible mouth, one of the most successful marketing brands in the world.
Besides selling character goods, Sanrio takes part in movie production and publishing. They own the rights to the Peanuts characters in Japan. Their animatronics branch, called Kokoro Company, Ltd. ("Kokoro" being Japanese for "heart"), is best known for the Actroid android. They participate in the fast food industry, running a franchise of KFC in Saitama.
Popular Sanrio Characters
For more Sanrio Characters, go here: Characters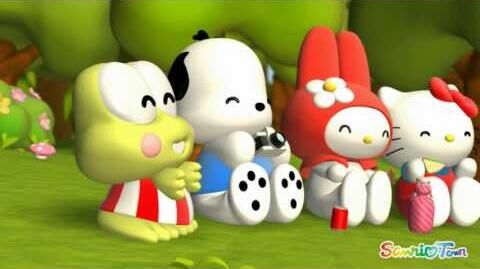 Ad blocker interference detected!
Wikia is a free-to-use site that makes money from advertising. We have a modified experience for viewers using ad blockers

Wikia is not accessible if you've made further modifications. Remove the custom ad blocker rule(s) and the page will load as expected.