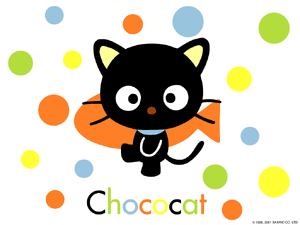 even though chococat can be a little bit of a scatter brain at times hes always up on the latest news (thanks to his super-sensitive wiskers) he gets his name from his chocolate coloured nose. he spend most of his time playing in his house with his friends cookie-bau, nutz, jellybean and the dukies.his birthday is on may the 10th.
Ad blocker interference detected!
Wikia is a free-to-use site that makes money from advertising. We have a modified experience for viewers using ad blockers

Wikia is not accessible if you've made further modifications. Remove the custom ad blocker rule(s) and the page will load as expected.